On Sunday, September 24th, Glebe House School hosted a fantastic Family Fun Golf Day at Heacham Manor Golf Club. Despite a slightly damp start, the day was a huge success, with plenty of golfing action, entertainment and socialising. Here's a recap of how the day unfolded…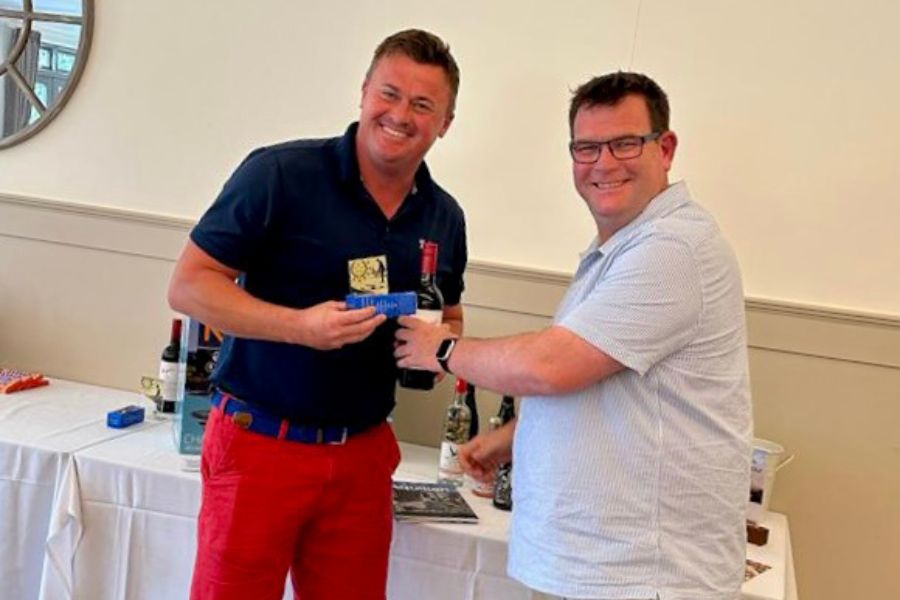 The day kicked off with a bit of uncertainty as rain clouds loomed overhead. However, as the 32 golfers took to the fairways, the skies cleared, setting the stage for an exciting Texas Scramble competition across the picturesque 18-hole course. 
Over 80 adults and children attended the Family Fun Day. The younger children enjoyed the bouncy castle provided by Inflate-a-Bubbles and Faces by Sandra, who added a colourful touch to the day with her face-painting skills. Tri-golf, traditional funfair-style games and an oversized Connect Four game in the garden kept everyone entertained, while live music by Goz Unplugged added a musical backdrop to the day's activities.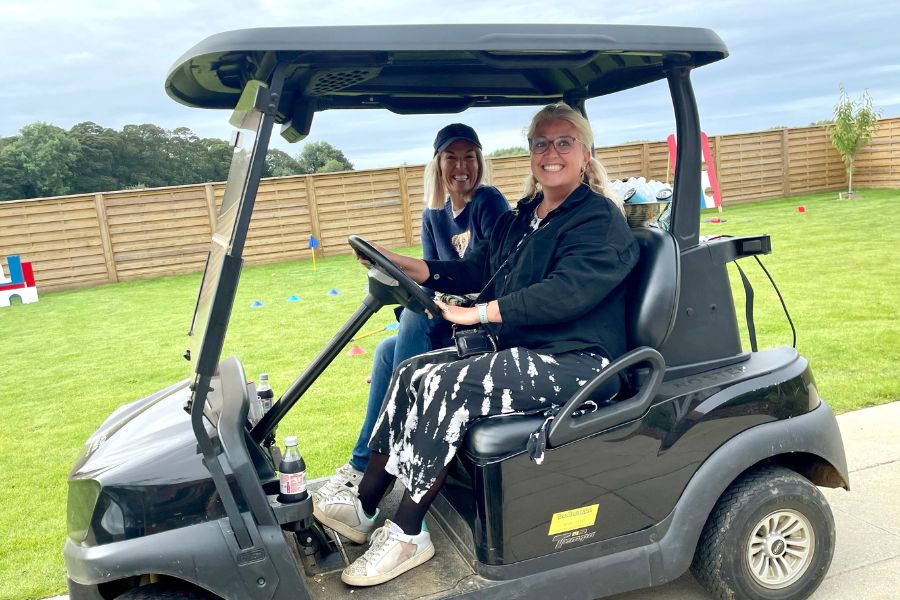 At 3:15 pm, all participants and attendees gathered for a sit-down two-course meal, a perfect opportunity for everyone to relax and recharge after a day of golf and fun day activities. Our Head, Adrian Stewart took the stage to present the well-deserved prizes to the winning team 'Weapons of Grass Destruction' and runners-up, while his wife, Charmaine drew the lucky raffle winners. Prizes ranged from vouchers for local favourites like Eric's Fish & Chips and Eric's Pizza to golf-related goodies like caps, towels, and balls. These fabulous prizes were made possible by our generous sponsors: Adrian Flux Insurance, Bespoke Norfolk Group and Stephenson Smart.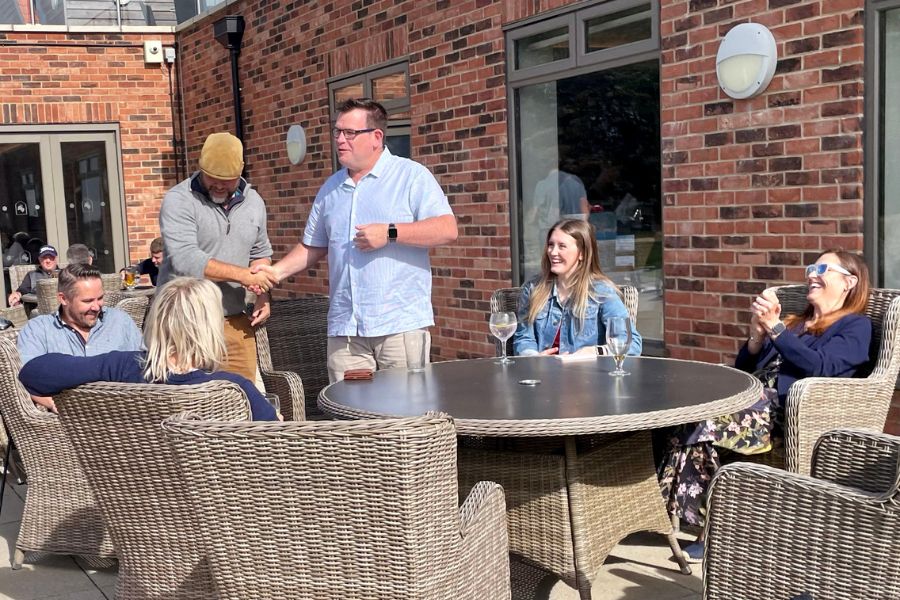 This event marked a great beginning to the 2023/24 social calendar at Glebe House – a success made possible with the support of our sponsors, hosts and the hardworking Parents' Committee. Here's to many more memorable fun day events in the future!