Proudly rated as 'Outstanding'
Glebe House Nursery
A happy environment for children to thrive & grow together

Glebe is for everyone! We truly believe that children learn best when they feel happy and secure.
We go beyond traditional care, forming strong bonds with families and celebrating each unique individual. With tailored support in routines and learning journeys, every child thrives in their own exceptional way.
Nestled within the breathtaking coastal town of Hunstanton, Glebe Nursery is an oasis of exploration. With three dedicated rooms and outdoor learning spaces, our vast grounds inspire well-being and a profound connection to nature. Our devoted team, filled with expertise and passion, welcomes you to our nurturing family. Glebe Nursery is where lifelong memories and boundless possibilities await.
A Day in the Life of a Child in...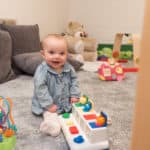 0-2 Room
Our 0-2 room is our home away from home!
We offer 3 complimentary settling in visits, these are essential for building good relationships with families to ensure a smooth transition in to Nursery for the child. By working closely with the families we can support their home routine, cultural preferences and dietary requirements.
Our 0-2 room is a spacious area, which has two dedicated spaces. A safe cosy area and a larger area which are both equipped and adapted to meet the needs of the individual children to ensure that they are inspired to explore and learn.
Your entire child's physical and well being needs will be catered for within our setting, providing you with the knowledge that your child is growing happy and safe.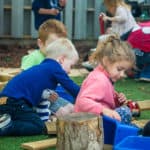 2-3 Room
Our 2-3 room is our little learners.
As with our 0-2 room we offer complimentary visits and work closely with families to learn about what inspires your little one.
Our 2-3 room is a light and inviting space, which has continual outdoor access with plenty of learning opportunities which are catered to your child's interests and abilities. It is a fun filled room that is always on the go. We are passionate about building relationships, developing their independence and encouraging their speech skills through interesting activities and structured play experiences.
You can be safe in the knowledge that within the 2-3 room your child will be growing happy and thriving.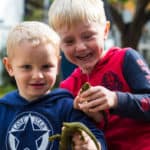 3-4 Room
Our 3-4 room is our independent individuals.
Again as with above we offer 3 visits and work closely with families to ensure your child reaches their full potential in all areas of development, giving them the wings to soar! Our 3-4 room is designed with independence in mind giving your child the opportunity and skills to steer their own learning journey. It is a large space with plenty of access to outside and structured areas to inspire imagination, creativity and essential life skills.
You can be reassured in the knowledge that your child will be ready for their next adventure and their journey beyond Glebe Nursery growing happy and confident.
Outstanding in all areas
Offering outstanding early years opportunities in a nursery where happiness and wellbeing thrive.
Our Curriculum
We are passionate at providing a wonderful first start for all children. We work within the Early Years Foundation Stages and 7 areas of learning to support each individual child, using their strengths and interests to help them achieve their full potential and shine within their time at Glebe whilst also preparing them for their future education.
Outdoor Space
We believe that it is vital for children's learning, development and well being to spend as much time as possible outdoors. We are very fortunate that each individual year group has their own outdoor space catered to their needs.
We use these spaces not only to play and explore but also as an extended classroom promoting as much outdoor learning a possible through fun activities and forest school type learning.
Sharing Experience

From the start, learning is fun and through constructive play the children are encouraged to develop creativity, self-expression and independence, but most of all they enjoy themselves.
Parents are encouraged to become involved in their children's learning at nursery through 'All About Me' books and continual close communication, ensuring we share each child's experiences and progress and celebrate them to develop their self-esteem and confidence.
Want to see more?
Funding Help
We at Glebe House School Nursery aim to make our charges fair and affordable for those paying fees and we are registered as part of the 2, 3 and 4 year old Early Education Entitlement offered to parents and carers in Norfolk by the Local Authority for both the universal 15 hours and the extended 30 hours.
Healthy Meals
We are excited to provide a wide range of healthy meals and snacks at Glebe promoting a balanced diet and a love of all foods. We also cater to each individual child based on their dietary requirements and beliefs.
We enjoy cooking activities during the sessions where children learn the importance of healthy choices while developing future cooking skills.
Want to see more?

At Glebe Nursery we pride ourselves on building strong relationships with families and every unique child. Take a tour and see how we give children their best start.
"The overall effectiveness of the
early years provision is outstanding"
ISI Inspection Report 2023
ISI inspects against the statutory Independent School Standards, which cover all aspects of school life. These include the quality of education provided and the spiritual, moral, social and cultural development of pupils.