Art, Performance & Music
We value creativity, imagination and expression

Creativity, using your imagination and expressing yourself are important skills at Glebe House School and we encourage our children to explore all aspects of the arts.
Our dedicated Art Room provides a space for children across all age groups to work with a full range of media, ceramics, and design technology. The ICT provision of the school focuses on the use of touchscreen chromebooks, with pupils learning the Computing Curriculum as well as using technology as it is used in the world of work, as a tool for accessing information and working collaboratively.
Play & Perform
As early as Reception all children are involved in on-stage performances and confidence building presentations to the school, parents and their peers, so by the time they reach the Prep School it is second nature to them.
Children are given the opportunity and support to play musical instruments and participate in the school's choir and other musical events. Many enjoy individual tuition for singing, piano, guitar, drum kit, brass woodwind and string instruments.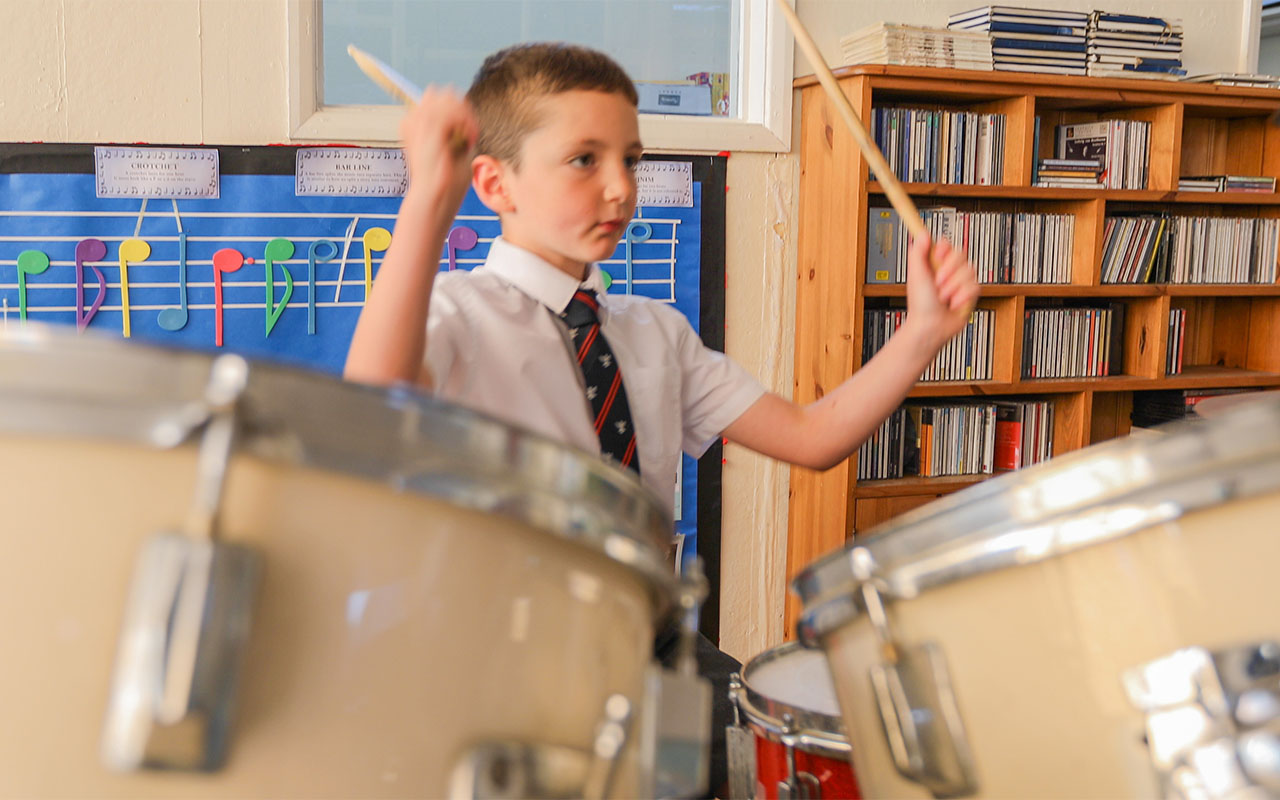 It's so much fun to sing in Eagle Performers on stage. Sometimes I feel nervous but the good thing is you have others around you to make you feel confident.
Opportunities to Shine
We host informal concerts each half term for musicians to build on their performance skills along with visits to other schools for musical events. Junior and Senior drama productions throughout the year, in addition to the Christmas nativity and the Summer House Show, enable children to discover new talents and showcase their dramatic abilities.
In addition to all this, children can choose to join one of our extracurricular singing and dancing performing arts clubs such as Eagle Performers, Ballet and Glebe Does Strictly.
Discover the Happy School
Take a tour of our school, where happiness and wellbeing thrive. See for yourself the excellent educational opportunities we have to offer.