The school commemorated Remembrance Day with a poignant assembly at 10:45am on Friday, November 10th, as the entire school, from Reception to Division VIII, gathered in the Hall. Led by Head Adrian Stewart, the half-hour assembly served as a solemn yet safe space for pupils to reflect on the significance of Remembrance Day.
The School Hall was relaid to focus on the Remembrance boards, listing the names of Old Aquilians who served in the 1st and 2nd World Wars and Lance Corporal Benjamin Whatley, who lost his life serving our country in Afghanistan. The school wreath was laid beneath the table, and Heads and the Deputy Head of School read the names of the Old Aquilians to be remembered.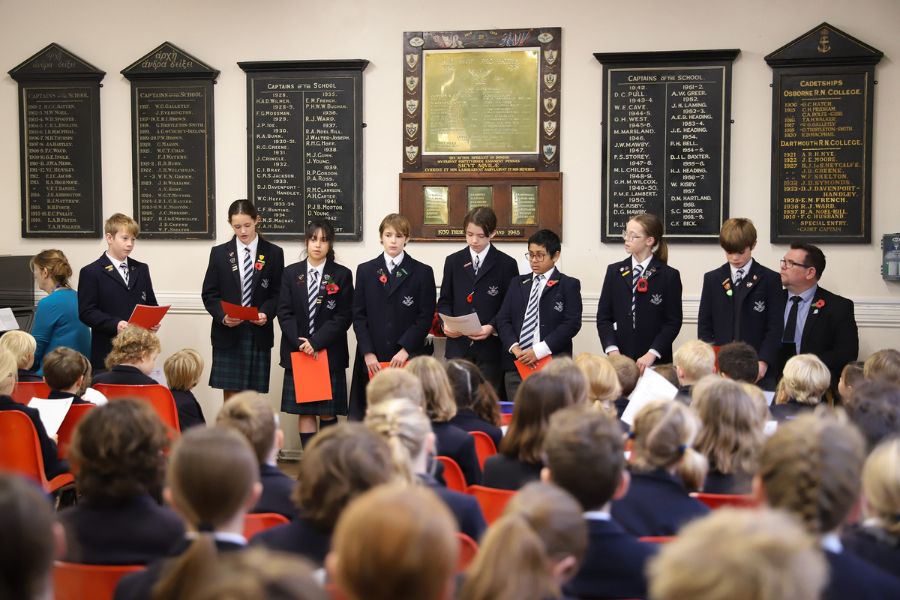 All pupils were smartly dressed in school uniforms, adorned with poppies purchased at school. Freddie Hawkins played The Last Post, followed by a perfectly observed two-minute silence. This was followed by Freddie playing the Reveille and Division VIII Prefects reciting the moving poem, 'The Inquisitive Mind of a Child.'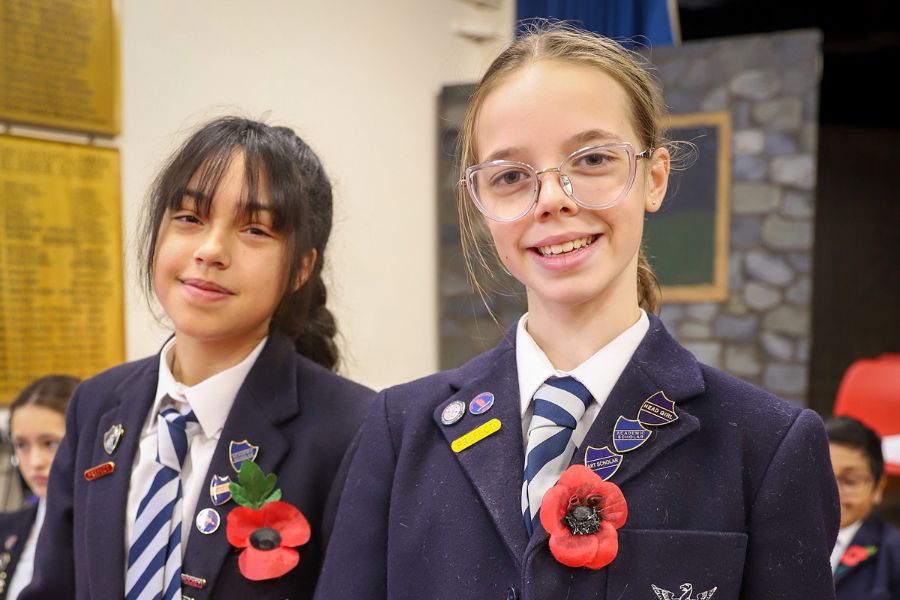 Leading up to the assembly, our children had engaged in various activities throughout the week, including Free Choice Poppies and origami crane making. The Ninja-ami club also created beautiful red and white origami poppies and peace doves, which adorned the Dining Room's lunch tables.
On Sunday, school representatives and Mr Stewart attended St Mary's Church in Old Hunstanton to read the names of those we remembered at Glebe.