On Monday, October 2nd, Glebe House School came together for a heartwarming Harvest Celebration. Here is a roundup and a selection of photos from the day.
The day began with a whole school assembly led by Mrs Haslam, where our pupils and staff gathered to celebrate the season, give thanks and learn about the importance of providing food to those in need.
During the assembly, students sang 'Autumn Days' and generously contributed non-perishable food items, which were collected by the Heads and Deputy Head of School on the stage. Mrs. Haslam also highlighted the crucial role that Food Banks play in our communities and explained why we chose to support the Hunstanton Food Bank with our harvest donations.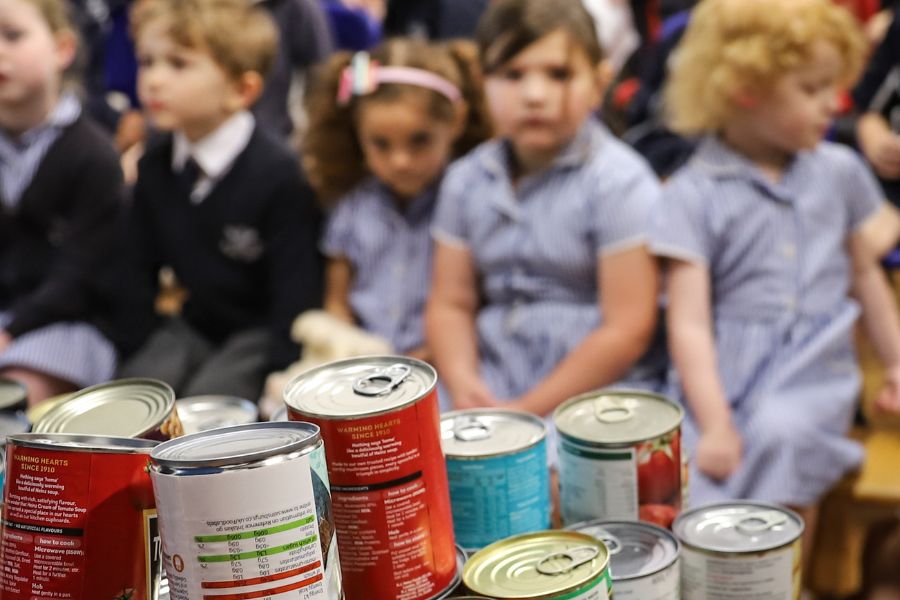 Following the assembly, pupils from Reception to Division VIII transformed our dining room with a stunning autumnal display by decorating the tables using fresh produce and natural signs of Autumn such as twigs, leaves, conkers and acorns in their house colours. The Div VII and Div VIII children helped the Pre Prep, and then the Prep worked as a team in their respective houses to ensure the room looked spectacular when the younger children returned for lunch.
Afterwards, the pupils explored themed activities, including poetry writing inspired by the harvest season. Overall, the day was a cheerful reminder of how we can all come together as a school community to make a positive impact on the world around us.
Thank you to everyone who contributed to the success of this year's Harvest Celebrations, whether by donating food, decorating tables or participating in various activities. Your help ensured that our Harvest Celebration was not just a celebration of the season but a celebration of the kindness, generosity and empathy that define our Glebe House School community.