Glebe House School is delighted to welcome our new headteacher for September 2023, Adrian Stewart.
Adrian officially joined on 1st September 2023, from Leighton Park School in Reading, where he was Head of Lower School, and brings over 25 years of teaching experience in the independent education system across South Africa and England. He has a wealth of leadership experience and a passion for high-quality education, as well as being a committed sports enthusiast coaching sports at most levels including rugby, football, hockey and his big love – cricket!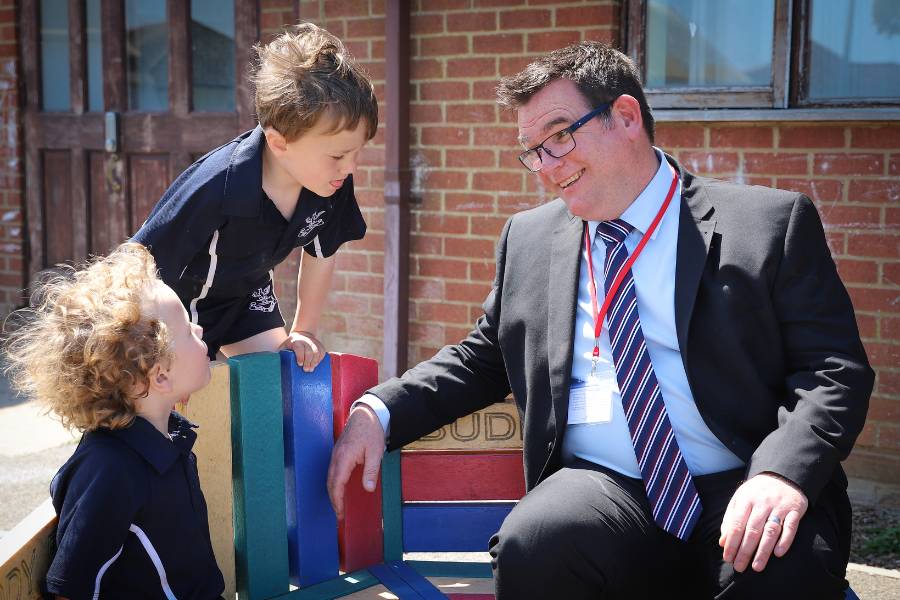 Adrian is excited to start the new school year, working closely with staff, parents and the wider community to prioritise each child's individuality, nurture their unique strengths, and build an environment where every student can flourish.
"My fundamental belief is that Prep schools offer a unique and important opportunity to help children achieve the very best for their future. Every child needs to have the chance to experience as many opportunities as possible and learn what excites them about coming to school and what makes them want to achieve," said Adrian.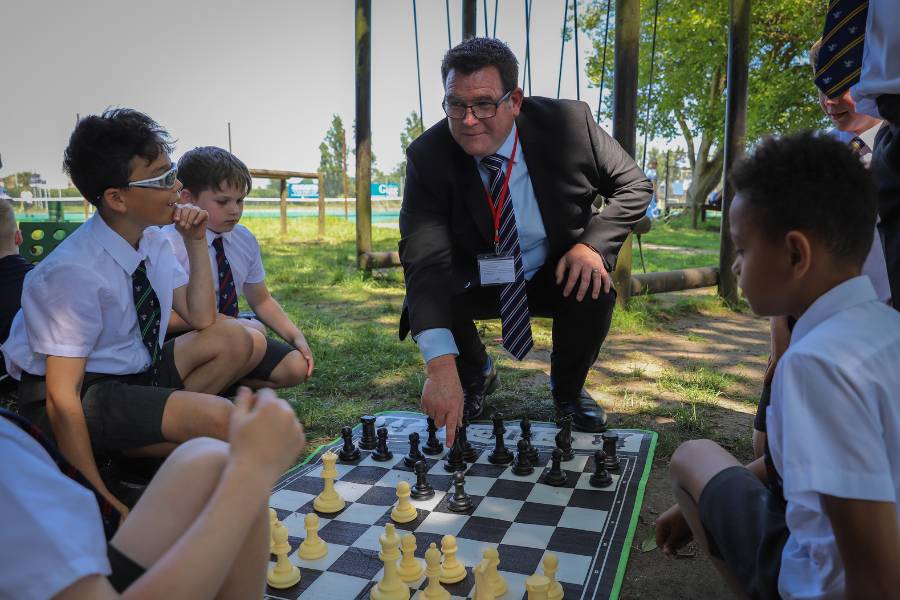 From an educational standpoint, Adrian wants to push strengths, develop areas that are weaker, and have happy and independent learners who know how to handle challenges. For Glebe students to be the ones who drive change in their communities and their future, who lead by serving their communities, and who are interesting adults.
Adrian said: "I'm really excited about the opportunities that the children are going to experience and I'm excited to see all of our planning being put into action. A lot of work has gone into making sure that the term starts well, the year starts well, and now we're just excited to get started."
What comes next?
Coffee afternoons are planned for each Friday over the next three weeks, with notifications going out in this weeks newsletter. "I'm inviting every family to come in and chat to me about their children over the next few weeks," says Adrian.
"On behalf of the Glebe House School (GHS) Governing Body, I am delighted to welcome Adrian Stewart as our new Head of School and CEO of the GHS Trust. Adrian brings a wealth of expertise as a professional educator as well as significant broader leadership, management and 'life' experience. We are looking forward to driving forward with our vision and mission with Adrian at the helm and offer our best wishes to him and his wife, Charmaine, as they settle into the GHS and local community."
Phil Haslam, Chair of Governors
Watch Adrian's welcome to Glebe
We hope you will all join us in welcoming Adrian to Glebe House School!